Huskies Vote
Did you know that the University of Washington has one of the highest voter participation rates of any college or university in the nation? This legacy of civic participation — that #HuskiesVote — is something we can all be proud of. And it's something we can continue.
If you are eligible to vote, make sure that your voter registration status is up-to-date so you are ready to vote. You can register for the first time or update your registration status right here.
Voting is a habit that holds our democracy together. As the largest and most diverse generation alive right now, young people have a chance to make a real impact in our country — if every eligible voter participates in elections. In order to make sure that you can raise your voice and cast your vote in the upcoming local, state and federal elections, you need to be registered to vote at your current address. If you need to register for the first time or you moved since you last registered, you can update your registration right here. It only takes a few minutes.
Read the University of Washigton's All in Campsu Democracy Challenge Action Plan to increase nonpartisan student civic learning, political engagement and voter participation.
Get the information you need for the state you're registered in. You can also check your voter registration status and find out more about upcoming elections, including how to vote safely by mail.
Use these social media assets to get the word out and encourage your friends, loved ones, and communities to participate in voting and elections!
Join a coalition of students, staff, faculty and community partners who are working to increase student voting rates and build an even stronger culture of civic and democratic engagement at the University of Washington.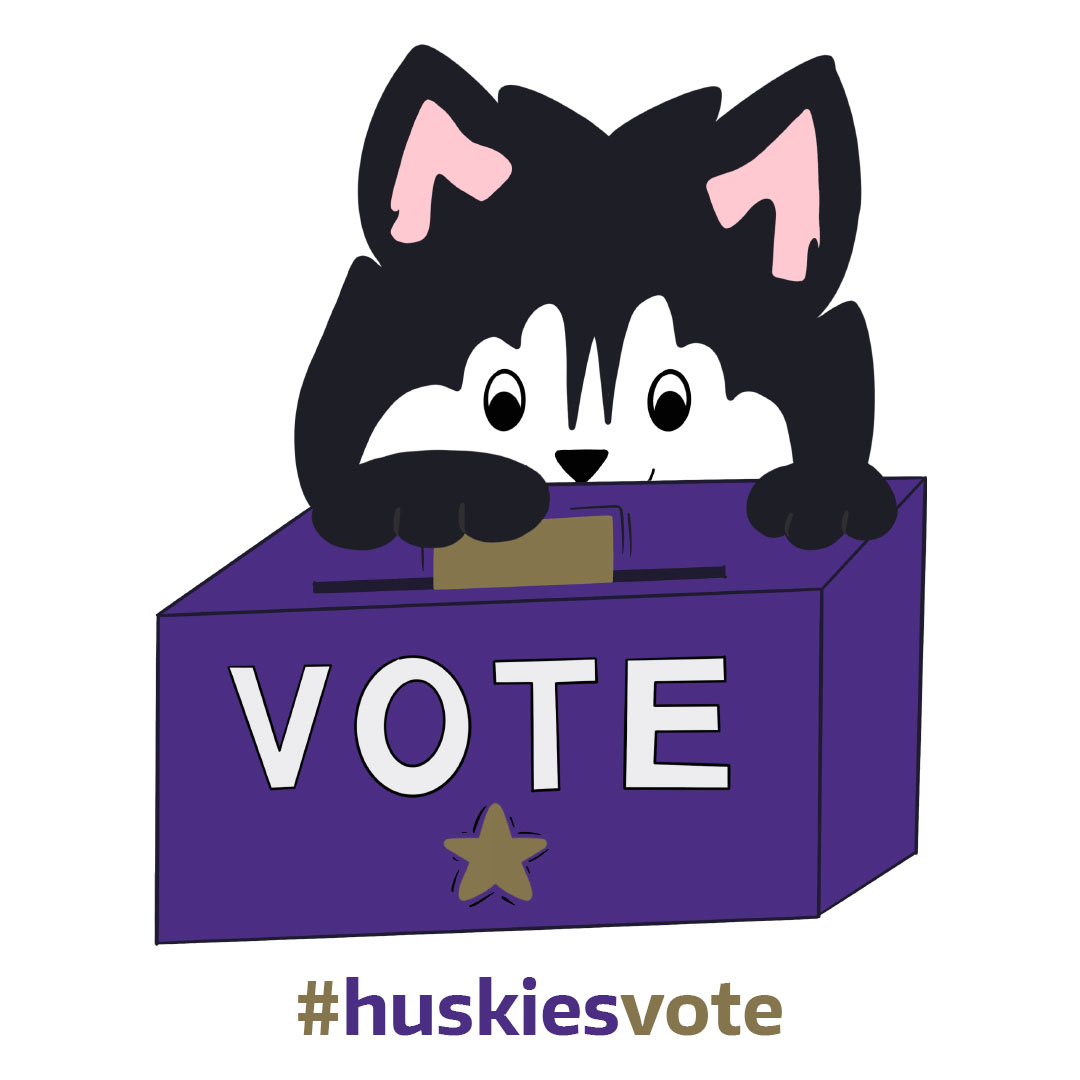 Be Informed: News & Polls
From UW Libraries.