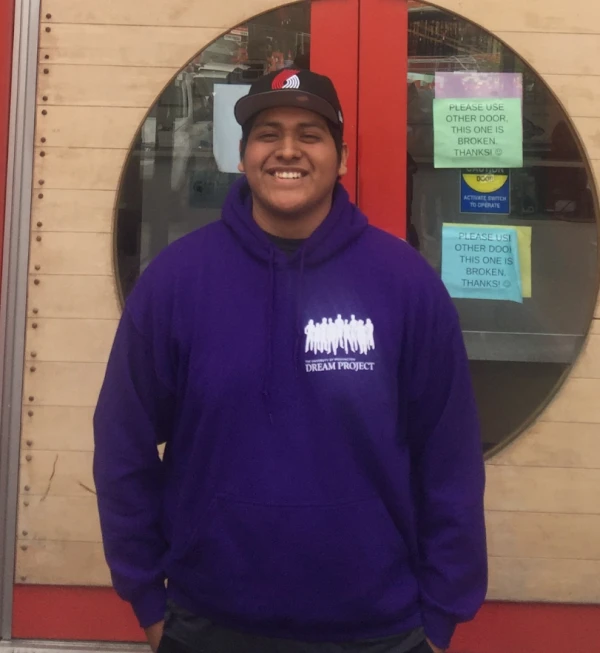 Student Voices
My drive to leave a legacy that I can be proud of is what drove me to become a Dream Project mentor. For the past few weeks of visits to Summit Sierra [my high school alma mater], I have been greeted with friendly faces and hugs that show me I did something right with my time at Sierra. The experience of talking with seniors has shown me how much I relate with students. The Dream Project has been a great opportunity and community that I am grateful to be a part of during my time at the UW. 
—Oscar Cortes
News & Events
CELE
Hiring Student Staff to Support TC3@UW
Homelessness is a recognized crisis in Seattle and Washington State. As part of the community's response to this crisis, the UW will host an organized tent city for 90 days during the Winter Quarter 2021. The Community Engagement and Leadership Education (CELE) Center, in partnership with the School of Nursing, School of Medicine, and Tent City Collective will provide administrative and tactical support for the Winter 2021 residency of Tent City 3 on the University of Washington campus. We are currently recruiting for a TC3@UW Liaisonto manage day-to-day project tasks, support academic engagement with Tent City 3, and to coordinate with camp residents on logistics related to their stay on campus.
The TC3@UW Liaison will work in close cooperation with students, Tent City 3 camp residents, UW faculty and staff across the university to provide support on key components of the project. This position will contribute to the University of Washington's commitment to community engagement through supporting both community organizations and academic connections for students across the institution's curriculum. Those interested in this role should apply by Friday, September 18 by sending a resume and cover letter to Kathryn Pursch Cornforth at engage@uw.edu.