Leadership Minor
The Leadership minor allows students to bring together academic frameworks around leadership theory, practical experience with leadership skills, and critical reflection on your own personal leadership development.
Why Get Involved
Leadership is more than a specific position or title--it takes focused skill development and consistent reflective practice. The minor in leadership reflects your commitment to these practices through an academic framework. 
What to Expect
The minor consists of six courses totaling 25 credits. You'll take three specific courses (9 credits total) in under the LEAD course heading, as well as other courses across the curriculum that help develop your tangible leadership skills.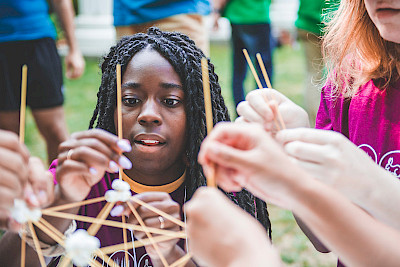 UW leadership minor thrives in first quarter
"When people think of leadership, they think it's a position of authority, and that's not how I think of it," Francesca Lo, executive director of the leadership minor, said. "I think of leadership as a process that involves working with others towards a common goal that works towards more just, equitable, peaceful, and sustainable communities."
This opportunity is associated with: Leadership Minor
Learn more