Louder Than Words
The University of Washington's Othello-UW Commons presents Louder Than Words, a monthly series dedicated to examining forces and trends that create disparities and division in our communities and exploring how we can act locally to find common ground and build together.
Louder Than Words 2022-23
The Seattle Foundation has been around a long time and funded millions in good works. It's now examining the basic premise of what it means to ask for money, give money and live by anti-racist principles.

Speaker bio:

Alesha Washington is the president and CEO of Seattle Foundation, one of the largest community foundations in the country. She leads the Foundation's efforts to ignite transformational philanthropy to invest deeply in efforts to advance racial equity, shared prosperity and belonging.

Prior to Seattle Foundation, she served as the program director for Vibrant Neighborhoods and Inclusive Economy at the George Gund Foundation based in Cleveland, Ohio. She led collaborative efforts to strengthen democracy building and civic engagement strategies statewide, and directed grantmaking strategies to bolster community revitalization, economic growth and resident leadership. Prior to Gund Foundation, Alesha was the vice president of government advocacy for the Greater Cleveland Partnership and held leadership roles with Cleveland Neighborhood Progress and the Centers for Families and Children.

Alesha is a 2017 Crain's Cleveland Business "40 Under 40" honoree and 2015 American Marshall Fellow. She received her undergraduate degree from Oberlin College and her masters of nonprofit management from Case Western Reserve University.
Seferiana Day of Upper Left Strategies, unpacks what the Nov. 8 election results mean for us locally and nationally. Upper Left was established to further authentic representation in elective office. Day and Clark dive into what that means in our divided communities; trust in election systems; and who the big winners are – for now. The campaigns for 2024 started Nov. 9.

Speaker bio:

Seferiana Day is an award-winning political consultant and co-founder of Upper Left Strategies, a firm dedicated to breaking down barriers for people of color running for public office. Seferiana strives to build political power within advocacy spaces, and centers community voice and racial equity in the development of public policy and programs.

Seferiana has held leadership roles with candidates and elected officials at all levels, most recently as the Washington state community organizing director for Warren for President. She has served on the boards of the Washington Bus, Powerful Voices and South Seattle Emerald, all organizations that shaped her own activism.

Seferiana earned a master in social work from the University of Washington, and undergraduate degrees from Seattle University. Seferiana was named to the "40 Under 40" Class of 2022 by the American Association of Political Consultants, and one of the 100 Most Influential Seattleites by Seattle Met Magazine in 2021.
Chief Adrian Diaz took the helm of the Seattle Police Department in the wake of massive civil unrest following the deaths of people of color at the hands of police and as COVID swung a wrecking ball through the economy and social safety net. A conversation re-thinking safety, community and accountability.

Speaker Bio:

Chief Adrian Diaz has been a dedicated member of the Seattle Police Department for more than two decades. His work building relationships that bridge race, ethnicity and every flavor of humanity can be seen across the department and in every neighborhood in Seattle.

Chief Diaz began his career in Patrol, the Mountain Bike Unit, and the Anti-Crime Team before joining the Investigations Bureau. He is also a master defensive tactics instructor at the Washington State Criminal Justice Training Commission. He served as assistant chief of a newly created Collaborative Policing Bureau prior to being promoted to the deputy chief. Chief Diaz is now serving as the interim chief of police.

Chief Diaz holds a BA in criminal justice from Central Washington University and an MA in public administration from the University of Washington. He has completed the Major Cities Chiefs Associations Police Executive Leadership Institute, the Cascade Executive Program and the Senior Management Institute of Policing. Chief Diaz has authored numerous national publications in community policing, misdemeanor justice and juvenile justice.
Seattle is in the thick of building a plan for the Seattle of the next two generations. Where we will live and work, how we will move around and whether there will be any green left. The Acting Director of Seattle's Office of Planning and Community Development and the Director of Seattle's Office of Housing describe how we can be the place of opportunity and equity despite – or thanks to learning from – past mistakes.

Speaker Bios:

Maiko Winkler-Chin currently serves as Director of the Seattle Office of Housing and was the former Executive Director of the Seattle Chinatown International District Preservation and Development Authority (SCIDpda), working to preserve, promote and develop the Chinatown International District as a vibrant community and unique ethnic neighborhood. She brings 25+ years' community development experience in asset management, property management, real estate development and finance.

Winkler-Chin was a founding member of Puget Sound Regional Council's HUD Sustainable Communities Regional Equity Network, co-chaired the Urban Land Institute's Center for Sustainable Leadership, and was a UW Runstad Center for Real Estate Studies Affiliate Fellow. She currently serves on the boards of the Housing Development of Seattle King County, Crescent Collaborative, National Coalition of Asian Pacific American Community Development and the Seattle University Youth Initiative.

Winkler-Chin was born in Japan, raised in Hawaii, and came to the mainland for college. She lives in Seattle's Beacon Hill neighborhood with her husband, teenager, and puppy.

Rico Quirindongo, AIA, worked as an architect for 27 years to revitalize and reimagine Seattle historic landmarks and neighborhoods. In 2021, Rico joined the City of Seattle and is now the Acting Director of Seattle's Office of Planning and Community Development. Rico believes that through proactive design, vision, and multi-agency collaboration, opportunities for social change can be realized through community-invested civic projects. Rico works with organizations to positively influence communities through design and is committed to the betterment of his hometown, Seattle, through public engagement, design, and civic service.

Rico is a recognized expert on civic projects and city-convened taskforces to create and execute processes for inclusive and authentic engagement. Rico was chair of the Pike Place Market Preservation and Development Authority Council, was a Downtown Seattle Association board member, and was American Institute of Architects (AIA) Seattle President in 2012-13. Rico was recognized by AIA National as a Citizen Architect in 2020 and was awarded the Jennie Sue Brown Lifetime Achievement Award by the AIA Washington Council in 2022.
In March, 2022, Brent Jones was named the permanent superintendent of Seattle Public Schools. He is responsible for a district that serves over 52,000 students at 104 schools. On the heels of a pandemic and in the midst of social and racial inequity, what have we learned about SPS? Where do we go from here in Seattle schools?

Speaker bio:

Dr. Brent Jones, superintendent of Seattle Public Schools, is dedicated to making sure all students thrive by transforming organizational culture and redesigning PreK-12 systems and supports. With extensive public sector expertise in strategic planning, community engagement, change management and human resources, Dr. Jones has demonstrated experience creating the right conditions and systems for advancing educational justice.

As the former Seattle Public Schools chief equity, partnerships, and engagement officer he developed the district's strategy for Eliminating Opportunity Gaps and roadmap for realizing racial equity for students and families. He has served in executive roles with MLK King County, Seattle Public Schools, Kent School District, Seattle Colleges, and Green River College.

Dr. Jones has deep community roots and is a proud product of Seattle Public Schools and the University of Washington. He has earned master's and Ph.D. degrees in Education Administration from the University of Texas at Austin. He enjoys spending time with family, working out, making creative projects and doing random acts of kindness.
College athletes can transfer schools, monetize on their image and likeness, and leave school early to pursue their professional dreams. Conferences are merging and intercollegiate athletics is now undergoing colossal transformation. Will Conroy grew up in Seattle, is a proud Garfield alum, played at the University of Washington and then professionally. He is now associate head coach for Men's basketball at the UW. No one has a better perspective on where college athletics has been, where it is all going and what it all means for young athletes in Seattle.

Speaker bio:

Former Washington Men's Basketball standout Will Conroy is entering his eighth season on staff and was promoted to Associate Head Coach prior to the 2022-23 season. Conroy donned the purple and gold from 2001-05 and after initially joining the program as a walk-on, went on to finish as the all-time assists leader in program history with 515. He also still holds the senior record for assists (219) and finished third all-time in career assists per game at 4.3. He was the first Husky to top the 200-assist mark during a season and the first to surpass 100 assists in three different seasons. Additionally, he was the 23rd player in Pac-10 history to reach the 500-assist plateau and the 18th to also score 1,000 points. He earned honorable mention All-Pac-12 accolades as a senior and was voted the team's MVP along with serving as the team captain during his junior and senior seasons.

While at UW, Conroy helped the Huskies reach the NCAA Tournament in back-to-back years and earn the program's first No. 1 seed, while also making their first Sweet 16 appearance since 1998. Additionally, Conroy led the Dawgs to consecutive Pac-12 Tournament Championship games in 2004 and 2005 and took that trophy home as a senior after UW defeated No. 8 Arizona. Washington's 29 wins that season also tied the 67-year-old school record.

Following his collegiate career, Conroy spent seven years playing for various teams in the NBA and overseas before taking a front office position for the Minnesota Timberwolves. During his pro career, Conroy was given the 2009 NBA D-League Sportsmanship Award and saw action for the Grizzlies, Clippers, Rockets and Timberwolves.

Conroy is no stranger to the Seattle basketball scene as he attended Garfield High School and led the program to four-straight league championships. The Bulldogs boasted a 100-15 record during his prep career and he picked up All-KingCo First Team honors during his senior season after averaging 14.5 points and 3.6 assists.

Conroy has two children, William Jr. and Madison and is married to Tanika Latte.
Gun injuries and deaths have surged since the start of the COVID-19 pandemic, especially among young men of color. Harborview, the region's trauma center, is trying something new – the HiFi program. Peer survivors connect with patients to listen, provide support and try to break cycles of violence.

Speaker bios:

Dr. Rivara served as founding director of the Harborview Injury and Research Center in Seattle for 13 years, founding president of the International Society for Child and Adolescent Injury Prevention, and his contributions to the field of injury control have spanned 30 years. He has received numerous honors including the Charles C. Shepard Science Award from the Centers for Disease Control and Prevention, the American Public Health Association, Injury Control and Emergency Health Services Section Distinguished Career Award, and the American Academy of Pediatrics, Section on Injury and Poison Prevention, Physician Achievement Award, and the UW School of Public Health Distinguished Alumni Award. Rivara was elected to the Institute of Medicine in 2005. Rivara is also a founding board member of the Washington State Academy of Science. He was one of the editors of WHO's report, World Report on Child Injury.

Deepika Nehra, MD, is a board-certified general surgeon who specializes in trauma and surgical critical care. Dr. Nehra's clinical interests include caring for severely injured trauma patients and patient's with complex general surgery conditions. Dr. Nehra is an Assistant Professor of Surgery at Harborview Medical Center and the University of Washington. She is the Medical Director of the general surgery clinic at Harborview Medical Center and the Associate Program Director of the Surgical Critical Care Fellowship at the University of Washington.

Dr. Nehra earned her medical degree at Stanford University School of Medicine and completed her general surgery training at the Massachusetts General Hospital in Boston. She completed her Trauma/Surgical Critical Care fellowship at the University of Washington.

Dr. Nehra's research interests include better understanding patient-centered outcomes after injury and working on strategies to improve those outcomes using a collaborative and multidisciplinary approach.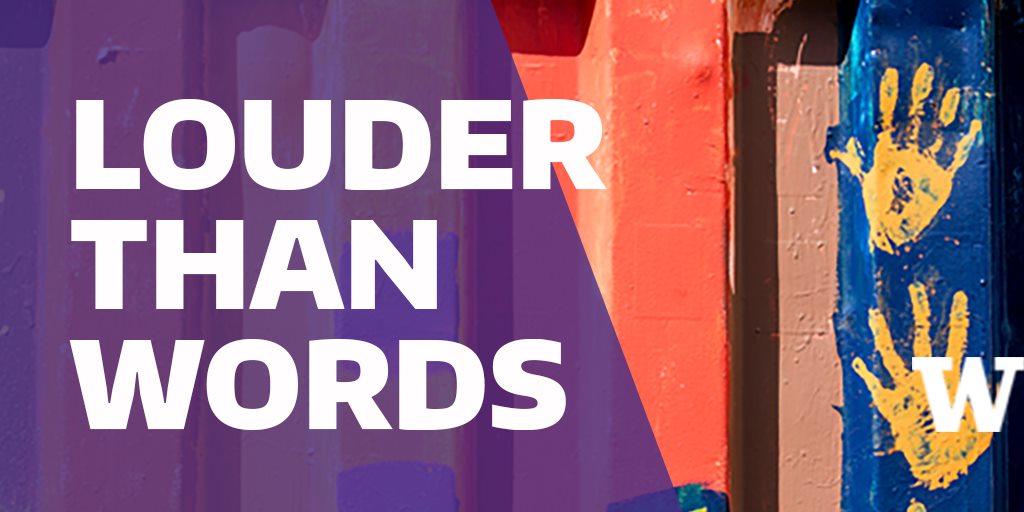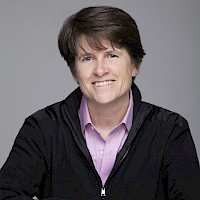 Moderator: Sally Clark
Sally Clark serves as Interim Vice President for Campus Community Safety at the University of Washington. In that role Sally works to make the University of Washington a community of preparedness, belonging and accountability. Previously Sally served more than nine years on the Seattle City Council, including as council president 2012-2013 and land use committee chair.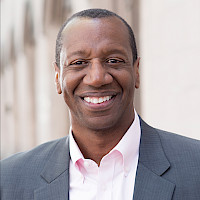 Moderator: Ed Taylor
Edward Taylor is vice provost and dean of Undergraduate Academic Affairs at the University of Washington where he oversees educational opportunities that advance and deepen the undergraduate experience.