Family Engagement
Hello preschool families!
Thank you for your interest in the Jumpstart program. As you may have found in other sections of our website, our program typically partners with preschool centers and individual classrooms, which is how we are able to connect with families like yours! As we enter a new service year filled with many changes and challenges, we are implementing different strategies to engage with families. Here are some of the programs we are planning based on preschool and some family input.
Upcoming Events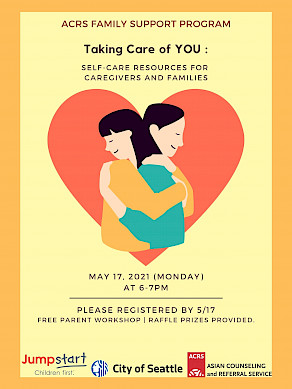 Previous Events
Other family resources
Have questions? Email one of our site managers: Sala Sataraka at salas@uw.edu or Adanech Makey at makeya@uw.edu.